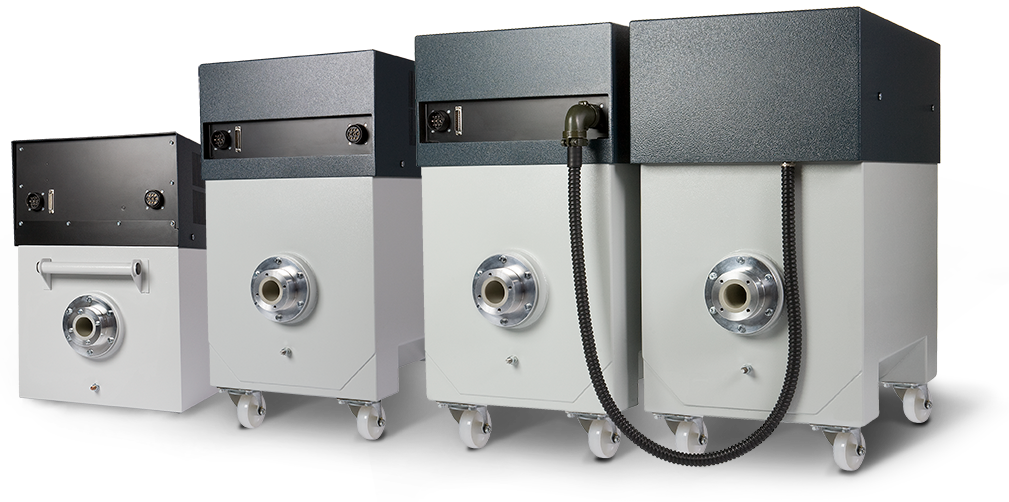 GX SERIES (3025W – 4500W)
The Gulmay GX Series is a high-specification range of x-ray high-voltage generators ranging in output power from 3025W to 4500W. Designed for a wide range of applications, GX generators are available in output voltage configurations from 65KV up to 450KV. GX series generators power a broad spectrum of x-ray tubes, making them the ideal choice for both general NDT radiography and specialized applications.
The fast rise time from zero to full power makes the GX the ideal generator for CT and linear imaging applications. The GX's broad high-power spectrum makes it suitable for everything from film radiography of high-density materials to low-density composite materials. The highest levels of accuracy and repeatability also make the GX the perfect choice for demanding and critical areas of steel gauging and medical radiotherapy.
Gulmay's customer-focused design philosophy has seen customised 4500W solutions delivered for electron beam welding, sterilisation, irradiation and neutron source applications. In all cases, Gulmay's high-powered GXH supply has delivered ultra-stable, reliable and efficient performance. The GX series incorporates a number of unique and advanced features including Variable Frequency, Active PFC technology and Dynamic Tube Arc Management®.
Variable drive frequency up to 45KHz has enabled Gulmay to significantly reduce both the size and weight of the generators without compromising performance or reliability. An accurate feedback system constantly monitors the x-ray tube mA and KV, ensuring precise and stable output at all times. The generator status is monitored by internal electronics to maintain safe and reliable operation.
A choice of analogue or digital controls is available to facilitate simple integration into automated inspection systems, supporting RS232, RS422 and Ethernet interface protocols. The oil-filled high voltage system provides greater thermal dissipation than resin-filled designs, increasing reliability and ensuring both a 100% duty cycle and full field serviceability. The GX series of generators is compatible with x-ray tubes from all leading manufacturers.