ABOUT US
Gulmay

has pioneered the design of innovative x-ray generators and controls for almost 40 years, with more than 15,000 installations throughout the world.
Operating from offices and manufacturing facilities in the U.K. and with sales and service centres in Atlanta, U.S.A, and Shanghai, China and with a worldwide network of distributors, Gulmay is perfectly placed to provide first-class service and support to our customers globally.
For almost 40 years, Gulmay has advanced the design of industrial x-ray generators. In 1982, Gulmay developed the world's first dedicated high frequency Microfocus x-ray generator. 35 years on, the same innovation and expertise powers Microfocus systems from all of the world's leading manufacturers.
As the OEM partner of choice for many system manufacturers around the world, Gulmay has designed bespoke products to suit the most challenging of industrial x-ray requirements, including constant potential generators designed for use in demanding mobile military applications and water-cooled generator designs to work under extreme temperatures and conditions.
Our goal is to set the standard for excellence in the design and production of high voltage generators and controls. Every Gulmay product is manufactured to the highest quality and conforms to the strictest of quality assurance programs.
Fully ISO9001:2015 certified, Gulmay's commitment to quality extends to the implementation of a rigorous continuous improvement policy and also looks to manufacturing methodologies such as lean, kanban and 5S to realise our aims of cost reduction and timely delivery to customers.
Gulmay is committed to the highest standards in the areas of Environment, Ethics and Social Responsibility. To this end, we have successfully gained the CIPS Ethical Procurement Kite Mark, demonstrating our dedication to reducing the impact our company and our supply chain has on the planet.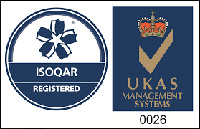 Gulmay

- A History